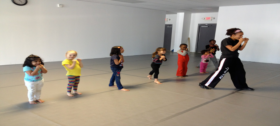 PRIDE MARTIAL ARTS FOR KIDS
Pride Cubs ages 4-6 and Pride Kids ages 7-14
PRIDE is Fit to Fight's exclusive kids training program offered at Burlington Krav Maga. This program provides an enriching, safe and unique martial arts experience designed solely for children. PRIDE offers kids an exciting and varied curriculum, exposing kids to Muay Thai, Brazilian Jiu-jitsu, Krav Maga, Sports Conditioning, and more!
BENEFITS OF MARTIAL ARTS FOR KIDS
Your child's self confidence will soar!!!
Your child will develop discipline by setting goals and achieving them. This focus will be transferred to the class room where they will get better grades.
Your child will be physically and mentally prepared for any challenges they face now and in their adult life.
Your child will learn to be assertive to stop bullies. They first learn to handle the situation with words. Should this fail, we empower them with the most effective self defense system so they can defend themselves.
PREPARING YOUR CHILD FOR TODAY AND THE FUTURE
No amount of words can truly describe how we impact children's lives. Sign up your child for a free classes so you can see your child start being transformed. There is no obligation afterwords and you won't have to listen to a cheesy sales pitch. In the end if you don't think we are the perfect match for your child, there will be no hard feelings. You have nothing to loose. Sign up early since we can only accept a limited number of new students in each class.
Get Started Today
$0
1 CLASS TRIAL MEMBERSHIP
LIMITED TIME OFFER NO OBLIGATIONS
TRY US OUT FOR FREE RESERVE YOUR SPOT
START TRIAL