Eladio Roman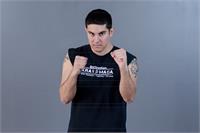 I was born and raised in Burlington, NC and moved back in 2010 from NJ. I graduated from Western Alamance High School in 1995.
My background is in Law Enforcement with a strong emphasis on firearms and tactical training. My goal is to become a black belt instructor.
Instructing Krav Maga is my passion because it works and it might just save your life one day. I truly believe in order to be ready for the unexpected; you must train for the unexpected.
Get Started Today
$0
1 CLASS TRIAL MEMBERSHIP
LIMITED TIME OFFER NO OBLIGATIONS
TRY US OUT FOR FREE RESERVE YOUR SPOT
START TRIAL